Details
Sonntag, 08. April 2018
22:30 (Einlass: 20:00)
---
VVK: ab 24,00€ (zzgl. Gebühr)
Tageskasse: 26,00€
Tickets kaufen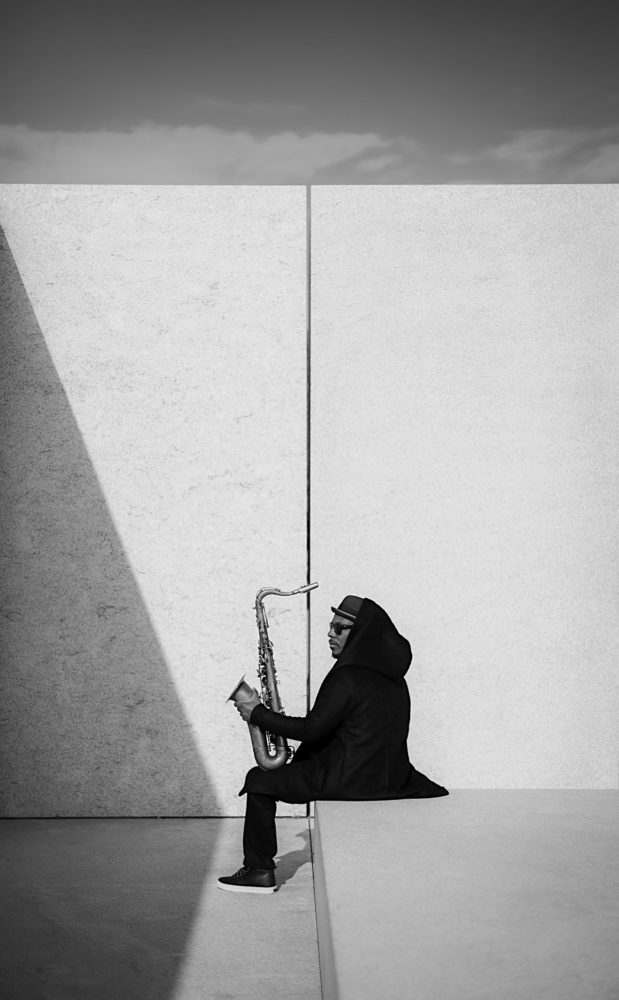 "It all started as a hobby", Marcus Strickland says of his beat making. "It was what I did after playing sets with Roy Haynes or Jeff 'Tain' Watts" or on a break between practicing saxophone etudes. It started separately, and naturally became one with my voice as a composer and saxophonist."
Marcus Strickland's debut Blue Note/ Revive Records release Nihil Novi (Latin for Nothing New) is about our relationship with time: how many things in the world can seem new, but are actually cyclical occurrences or developments from where the past left us off. From 2 Live Crew to Twerking, and Rodney King to Eric Garner, be careful what you call new. The multi reedist/ beatmaker made this record with a strong and inspiring urgency that is inclusive of, yet not exclusively from his jazz roots.
"A musician does not grow from forcing themselves into a vacuum. Genres eventually cross pollinate, making our ability to be in the present more relevant than the original given terms. Creativity does not stay within lanes, it feeds off of its surroundings." However, Strickland has a deep rooted respect and admiration for his predecessors, and it shows in his music. "One great tool that we have to navigate the present is culture. Culture, being the culmination of our triumphs and failures, gives us an advantage when dealing with similar situations, and it reminds us of what is important. So for me Nihil Novi is just a reminder to me of what's mostly important to me, musically and emotionally. I just want it to feel good. When I made the beats that inspired this record I was entrenched in J Dilla, Mad Lib, Slum Village, D'Angelo. I learned from them how to add and subtract layers for an overall affect, how powerful even the most subtle melodic line is when it is absent."
"The many layers, pre-production, and the need for fresh ears to this music were the reasons why I wanted to work with a producer on this venture." Says Strickland. "It's impossible to learn how to produce without working close with producers, so I mustered up the courage to ask one of the most well regarded of my heroines to produce this record, Meshell Ndegeocello." The genre-less, bass guru, songstress, producer generously accepted and immediately allotted the tracking, mixing and mastering to highly regarded sound wizard, Bob Power.
"I could not have planned it any better, the way that things sprouted out when I first started introducing this music to drummer Charles Haynes, who co-produced on most of the tracks. He helped me put together the band, I already knew I wanted to work with him, Jean Baylor, Keyon Harrold (who I already worked with on previous Twi-Life projects) and BIGYUKI. Charles introduced me to Kyle Miles and Mitch Henry and a band was born."
DownBeat Critic's Poll winner Marcus Strickland has steadily proven to be an essential part of the jazz continuum since he stepped on the scene in the early 2000s. He presented his Twi-Life group at The 2013 NYC Winter JazzFest; a highly anticipated annual event which showcases over seventy new and established groups in tandem with the Arts Presenters (APAP) conference. Twi-Life, an electric band with its inception rooted in the soul music Strickland grew up listening to, is a testament to his irrepressible versatility. "It seems, so far, that every Twi-Life band will be significantly different than the next because it is my refuge for trying out my wildest ideas," says Strickland, who is emerging as one of the most multi-faceted and prolific writers and performers of his generation.
His genre-bending propensity has produced fascinating and unconventional collaborations and this time around is no different; the members of this eclectic ensemble have worked individually with artists like Kanye West, Bilal and Art Blakey and the Jazz Messengers. The group includes the wide-ranging talents of hip-hop lyricist, DJ and Berklee professor, Raydar Ellis; legendary trombonist, Frank Lacy; dexterous keyboardist Yuki Hironao; The Roots' newest member, bassist Mark Kelley; dynamic drummer Charles Haynes; and special guest, singer-songwriter Jean Baylor, formally of the hit- making 90s R&B duo, Zhané.
Strickland's development as a producer is the nexus of this project whose music comes mostly from taking his beats and applying acoustic instrumentation and improvisation. "Once you combine the many textures, layers and number crunching of [drum] programming with human spontaneity, the possibilities are infinite and it becomes yet another instrument for human invention."